In our last blog post, we discussed some of the most common misconceptions about air conditioning maintenance—one of them being that your refrigerant needs to be refilled during each maintenance appointment. On the contrary, if this is the case, it means that you have a leak and that the source of that leak must be found and repaired.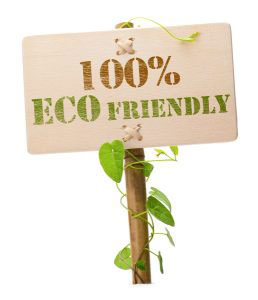 Another important fact to know about your refrigerant is that if you're using an older air conditioner with R-22 in it, your refrigerant is about to be fully phased out, due to the harmful effects it has on the environment. The good news is, if it's time for you to replace your cooling system, you don't need to look any further than our team for quality Richmond, TX air conditioning services.
WHAT YOU NEED TO KNOW
R22 is not manufactured anymore in North America. However, it can still exist within your aging cooling system. For the time being, you can still obtain recycled R22 for your existing air conditioner, but the cost is rising dramatically due to the decreasing supply. It won't be available at all by 2020.
If your current cooling system is still utilizing R22, then if you have a refrigerant leak, you'll find yourself spending a lot more than you otherwise would to have it repaired and have the refrigerant recharged (refilled). Also, after 2020, you will not even have the option of having your refrigerant recharged if you don't have the correct type of cooling system to accommodate it.
Upgrade Your System and Start Seeing Benefits Now
There are a number of benefits to upgrading your air conditioner, in addition to helping out the environment with the newer refrigerant (usually R410-A). For instance, AC systems today are designed with much higher SEER (Seasonal Energy Efficiency Ratio) ratings than those of the past, which means your new cooling system will be far more efficient.
Plus, you don't have to stick with a central AC system, if that's what you're currently using. You might want to consider a heat pump—used for both heating and cooling—or a ductless system to rid yourself of indoor air quality issues that can arise with breached air ducts.
If you do want to stick with a traditional central air conditioner, that's alright too—although to improve efficiency you may want to have a zone control system installed. This allows you to control the individual temperatures of rooms throughout the house. This way, you aren't wasting energy on unoccupied rooms like a guest room, or an entire upstairs floor when nobody is home.
Don't Forget About Maintenance
Of course, switching out your refrigerant and upgrading your cooling system means nothing if you don't keep up on the care of your cooling system. Your maintenance appointment allows our team to fully inspect the system for any signs of damage, clean the important components within, and make any necessary adjustments so they don't turn into problems later on.
To schedule reliable air conditioning services from a team of highly trained HVAC technicians, simply contact Fresh Air, LP today.