You Can't Put A Price On Good Indoor Air Quality In Sugar Land, TX
We know that you can't put a price on health and well-being, but if possible, wouldn't you agree that indoor air quality ranks high on your list? It's easy to take our air for granted, especially in the summer months when all we care about is the temperature of the air, but how do we know that we won't be getting sick from the air we breathe indoors? Simply doing air conditioning installation is not enough. You can start with a call to Fresh Air, LP in Sugar Land. We offer many indoor air quality products, services, and solutions: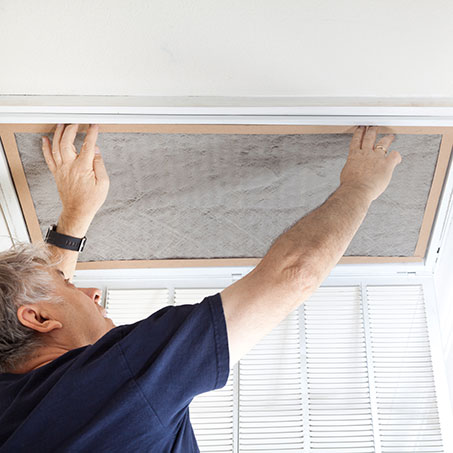 Air duct cleaning
Mechanical air filters
Attic ventilation
Carbon monoxide detectors
Whole–house dehumidifier
Ducts repair and replacement
Ductwork professionals
Duct testing
Energy recovery ventilator
Whole–house humidifier
Blown–in insulation
Smoke detectors
Call us when quality matters! Fresh Air, LP can solve your indoor air quality problems in Sugar Land, TX and the surrounding areas.
Indoor Air Quality: The Challenges
People tend to think of air pollution as something that occurs outside. But the reality is that the air quality inside a building is often three to four times worse than what is outside, making air conditioning installation a necessity. One of the reasons for this increase in indoor air contaminants is that the heavy insulation and heat sealing on buildings to help keep their HVAC systems efficient ends up giving no way for indoor particles to escape. The concentration of pollutants builds up over the months, leading to poor quality. And there are many culprits inside a home that can lower the air quality: paint, paint thinner, cleaning products, pesticides, smoke, fuel combustion, hobby products, etc.
Air Quality Issues Solution: Air Conditioning Installation
Good air quality is important, and if you have poor air quality, you might not even know it. Poor air quality can cause a variety of health problems, including asthma and other respiratory issues. It also affects your mood because indoor pollutants, like secondhand smoke, pet dander, and dust mites, will make you feel irritable or tired all the time. If this sounds like you, it's time to call Fresh Air Inc. for an inspection to find out what the problem is. You just might need an air conditioning installation. We offer affordable installation services that will keep your family healthy without breaking the bank!
Contact Us For Indoor Air Quality Solutions
At Fresh Air, LP, we take your comfort seriously, as well as your health and that of your family. These are the reasons we offer such a wide range of indoor air quality services. Not only do we do air conditioning installation, but we also provide repairs and maintenance services for them, plus replacements when necessary. In addition, our technicians are certified to install, diagnose, and repair all air conditioning units. Contact us today at (281) 499-3511 or fill out the online form for a FREE estimate!