Air Conditioning Service You Can Rely On
The Texas summers can best be described as brutal. You never want to be caught with a non-working air conditioning system in your house when the temperatures start to rise into the 80's and beyond.
AC units and furnaces are responsible for keeping your house at comfortable temperatures all year round, but they don't always work perfectly, not to mention they're expensive to repair or replace completely. That's why hiring our air conditioning service is important to ensure our system stays functional when you need it most.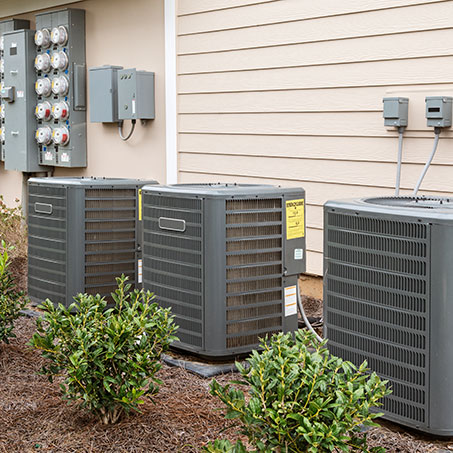 We've served the Sugar Land, Houston, and Fort Bend areas with excellent air conditioning service, including AC repair, since 1971, and we back our work with a 100% satisfaction guarantee. We're dedicated to supplying you with exceptional air conditioning service using the best equipment and brands available.
About Our Air Conditioning Service
Fresh Air Inc. can help you find the right solution at the right price, and we'll even offer a free estimate on installation services! We offer many different types of AC services at Fresh Air, LP, such as:
Central Air Conditioning System
Ductless Air Conditioning Systems
Dual Fuel System
Heat Pump Services
Packaged HVAC Units
Thermostats
Zone Control System
Contact Fresh Air, LP for a Free Estimate or Schedule a Service Online!
Air Conditioning Repair You Can Rely On
The best way to make sure your AC system rarely runs into repair issues is to arrange for an annual check-up. Our professionals will come to your home each spring to inspect and tune up the air conditioner so that it's prepared for the trials of a Texas summer. This will not only keep away repair troubles, but also ensure the AC has a long lifespan without losing energy efficiency.
Nothing can prevent all malfunctions, however. When you do need repairs done for your air conditioner, we have service available to you 24/7. Make us your first call for air conditioning repair in Sugar Land, TX.
Need Air Conditioning Installation or Repair? We've Got You!
When it comes to your air conditioning and heating system, there's no company you can trust more than Fresh Air Inc. We've been providing air conditioning service for over 50 years, so you know you're getting the best of the best when you call us.
You can trust that our NATE–certified and experienced technicians will have your unit in place in no time at all so your family can get back to enjoying comfortable days during hot weather.
Get The Surge Protection Your Home Needs
Does your home's AC have the surge protection it needs? We'll be glad to help you with an air conditioning unit surge protector that will keep the system safe from small surges (such as from a short circuit) and large ones (a lightning strike or downed power line). Contact us today at (281) 499-3511 or fill out the online form for the best protection options!