About Us
Our slogan is "When Quality Matters." It's the motto we live by every day, and it's why we're able to deliver excellent service in every project we complete. For over 50 years, we've been helping people with air conditioning solutions for homes and businesses. And we won't be stopping any time soon. We employ only highly-trained technicians and office staff so that you'll get the highest level of quality and service any time you work with us. All of our work is backed by a 100% money-back guarantee. And our emergency stand-by service is ready to help day or night.
Our team provides high-quality air conditioning and heating services for both commercial and residential clients in Sugar Land, TX, and the surrounding areas.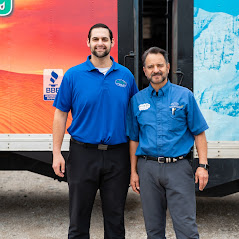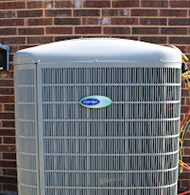 2019 HALL OF FAME AWARD WINNER
The Carrier Dealer Hall of Fame is a distinction given to proven leaders in the industry. Designees have dedicated their lives to giving back and standing by the promises they've made to their employees, their customers and to their communities. Though this kind of character is shared by many Carrier Authorized Dealers, what sets Hall of Fame members apart is perseverance–an unwavering commitment to high principles over a lifetime of service.'
Professionalism Since the Beginning
Frank Cash started Fresh Air, LP back in 1971. Sonny Roncancio worked with Frank from 1976 until he later purchased the company in 1982. Sonny's initial staff was made up of only himself and one assistant, but that didn't get in the way of his goal to grow the business into a thriving company with a reputation for only the highest-quality work. This goal would ensure that customers would return to work with him, and it worked. Over the next 48 years, Sonny would grow the business into the full-scale HVAC company that exists today. Now, Fresh Air, LP is made up of 19 highly-trained employees offering the best in heating, cooling, and indoor air quality services for both residential and commercial customers.
Our Credentials
Because of our high-quality customer service and installation work, our team has won the Angie's List Super Service Award and the Better Business Bureau Award of Excellence. More than 80% of our technicians are NATE-certified, and all our technicians are EPA-certified to handle refrigeration equipment. We are bonded, insured, and have an Air Conditioning and Refrigeration Contractor License (License #TACLA002487E). We've proudly maintained a 99% customer satisfaction level throughout operations. But of course, it's best to take our past customers' word for it. Read some of the excellent reviews our great clients have left us below.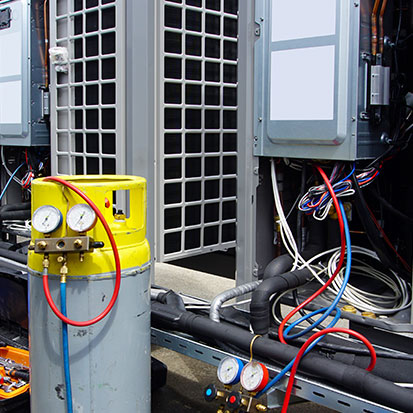 A Wide Range of High-Quality Services
During our 40+ years in the business, we've handled every kind of HVAC job you can imagine. From small fixes and repair jobs to keep home AC systems running, to industrial chiller installations and cooling towers for multi-million dollar businesses, our team really has done it all. Apart from the heating and cooling services we offer, we also offer a number of services that you'll seldom find offered by other contractors. These services include sheet metal fabrication (done in-house at our shop) and attic ventilation system installations.
Our years of experience mean that we can solve just about any HVAC problem you might have. Whether it's big or small, our team can get any job done – and done well. It's one of the reasons we've been able to stay in business for this long. We don't compromise. We don't overcomplicate. We don't do anything at less than 100%.