A fully functional and efficiently operating HVAC system is key to a comfortable home. You rely on yours to work day after day, season after season—and in our area, every hour of the summertime. It protects you from the elements and with the right supplemental indoor air quality products, it helps to filter the air that your family breathes. Your air conditioner is reliable and efficient, without creating unexpected spikes in energy costs or sudden breakdowns.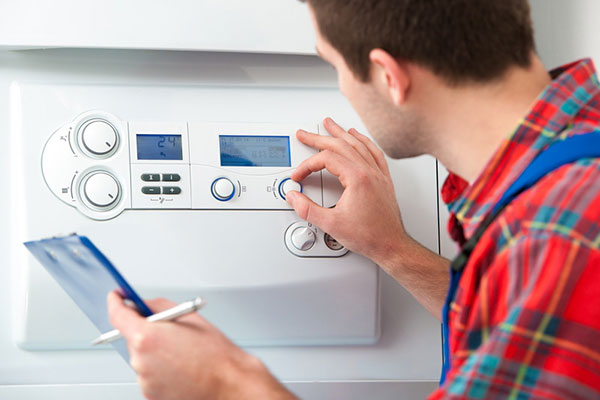 Well, that's the case if you have your AC installed and serviced by a professionally trained HVAC company in Houston, TX, anyway.
Partnering with knowledgeable and reliable HVAC professionals is essential to enjoying your air conditioner for as long as you can. This is at least one partnership you don't want to rush into. We urge you to take your time in finding a contractor who will do the best work for you. This means doing your research before choosing the company you want to come into your home. But how do you make this decision?
Pay Attention to Their Product Offerings and Pricing
You know the phrase, "you get what you pay for"? Or how about "cheap now, expensive later"? These are both very applicable to important appliance and home repairs. Simply put, quality matters! The HVAC company you choose should take pride in offering trusted heating and cooling brands, from the top leading manufacturers.
We understand why you might be tempted to go with cheaper products and services from a sales professional looking to make a quick commission, but overall, cheaper products and lower-quality products will cost you in the long run. They won't hold up over time, and often necessitate frequent and costly repairs.
Customer Satisfaction Is a Top Priority
You should always go with an HVAC company whose team stands by the products and services that they offer. A trustworthy contractor will invite you to consider the customer feedback they've received, in order for you to make an educated decision on how you'd like to proceed.
It's important to note, here, that even bad reviews can tell you something important. Take a look at projects that were problematic and see how that company handled the issue. Companies that get commended for the level of customer satisfaction they provide are very likely worth your time and money.
No Gimmicks, Only Expertise
Your home and all of its components is a major investment. Therefore, we understand that you want to hire an HVAC contractor with the kind of knowledge that comes from years of troubleshooting HVAC problems of all types. The best advice will always come from experience. After all, you wouldn't take financial advice from someone without experience in that field, right?
You should apply this same logic when it comes to hiring a technician to come to your home. Look at their experience and how they back up that experience, from their BBB affiliation to their NATE certification. These factors, and more, signal that you're working with one of the best!
For trustworthy HVAC services, contact Fresh Air, LP today.