Springtime, or even before then given how hot our weather is pretty much year round, is typically the time that we emphasize to our customer how essential it is that you have HVAC maintenance done for your business or commercial property. Preparing for summer with an inspection and tune-up for the AC system is the best way to prevent repair problems, energy waste, and even shortened equipment life.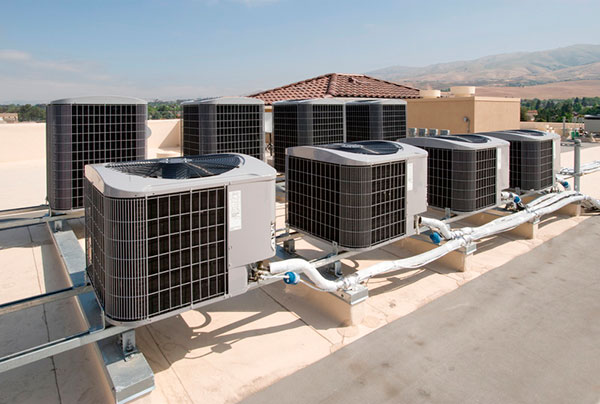 If you haven't already had this service done in the past year, then the time to schedule air conditioning maintenance for your business in Richmond, TX is now—regardless of whether or not your commercial air conditioner seems to be doing just fine. A routine maintenance check not only helps to improve or maintain the comfort of employees, customers, clientele, or tenants, but is also key to protecting equipment from overheating. While skipping residential maintenance may leave a small family in a lurch, skipping commercial maintenance impacts many more individuals.
Invest in Our Commercial Maintenance Plan
As a busy business manager or commercial property owner, we don't doubt that you have plenty to deal with on a day-to-day basis. It's easy to allow something like scheduling pre-season maintenance for your cooling system slip your mind. However, when you sign up for our maintenance plan, we'll stay on top of those appointments for you and be able to get to you before summer even begins.
A maintenance session typically takes between one to two hours for each unit. During an air conditioner maintenance appointment, you can expect our professionally trained technicians to:
Conduct a thorough cleaning of the entire AC system. This includes the condenser coil, condensate drain, blower motor, and more. This will ensure that there aren't any obstructions that may restrict airflow and cause your commercial AC system to perform inefficiently.
Lubricate moving parts and adjust blower components as needed, to ensure that the components with your commercial cooling system keep working as they should.
Monitor refrigerant pressure—many commercial AC customers mistakenly believe that refrigerant is something that regularly runs out, however ideally, an AC unit is supplied with enough refrigerant upon installation to last its entire lifespan. If you are losing any, it means there is a leak.
Testing AC functions such as the starting capabilities, and the effectiveness of the condensate pump.
Changing the air filter, if needed—this should actually be done much more often than your maintenance appointment. Air filters need to be changed at least every few months during heavy periods of use.
Here for You 24/7
Of course, regardless of whether or not you've had regular maintenance done on your commercial air conditioner, there is always the chance that you may have an emergency, whether it's from a weather event or some other factor. Fortunately, we offer 24 hour, priority service for our maintenance customers, 365 days a year! We understand that emergencies never hit at a "convenient" time—especially for commercial properties that will suffer from a business interruption.
Whether you're in need of commercial HVAC services or residential, you can turn to the pros at Fresh Air, LP—contact us today!