The summer seasons is officially here, though we're sure you'd agree with us that summer started quite a while ago. As such, you're probably already using your air conditioner on a daily basis. Does that mean it's too late to schedule maintenance if you skipped it pre-season?
No, not at all!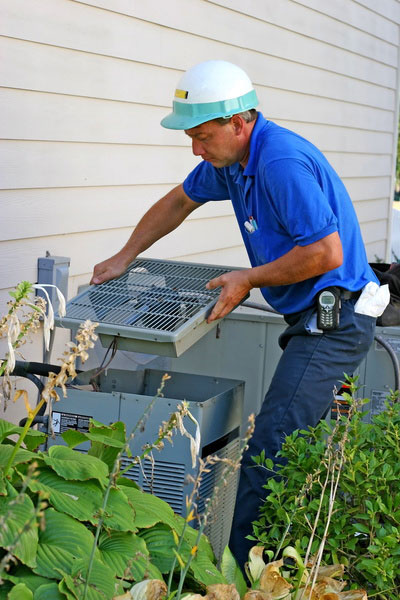 In fact, unless your air conditioner has totally broken down and is unresponsive, it's never too late to have your air conditioner professionally maintained. This is, in fact, a great example of "it's better late than never."
MAKING ANNUAL MAINTENANCE A PRIORITY
Maintenance, or tune-ups as these maintenance appointments are often referred to, is something that every AC system needs done annually. If you have a year-round heat pump system, then it should actually be done twice a year.
If matters more that you have your tune-ups done on a regular basis than it does the time of the year—though it's certainly more convenient for you to have it done in the cooler months. But why, exactly, does it need to be such a big priority?
Summer Doesn't Take a Holiday: It's no secret that the heat rarely takes a break over our summer season. Maintenance tune-ups help ensure that your air conditioner is always ready to deal with the warmer temperatures, no matter how long they last or when they strike.
Skipping Maintenance Means You're Paying More for Cooling: On average, each year that your AC system goes without its routine tune-up, it loses about 5% of its efficiency, and this drop off gets steeper over time. You'll end up paying more for the times your air conditioner is running longer than you should have to, because the system is struggling just in order to function.
Regular Tune-Ups Prevent Sudden Breakdowns: The most immediate benefit of regular air conditioning maintenance is that it prevents the system from suddenly shutting down on you during a soaring hot day. There are plenty more of those in the coming months, and you want your cooling system to get through each one of them.
Maintenance Helps Reduce Repair Needs: We don't want you to spend unnecessary money that you should be using to enjoy summer on repairs on your AC system that you weren't expecting. Our guess is that you wouldn't like to do that either. No matter what time of the year it is, if you take precautions with appropriate maintenance, then you'll be able to prevent about 80% of the repairs your air conditioner may ever need throughout its lifespan!
Remember, maintenance is not a "one and done" service, nor is a service you should only get every few years. You'll want to work with a qualified team each year who you can trust to do a very thorough job and follow it up with accurate repairs as needed. You'll get a system that runs better and a wallet that doesn't get quite as hefty a workload, so long as you keep up on your regular AC tune-ups!
When you need reliable maintenance or air conditioning repair in Katy, TX, look no further than Fresh Air, LP Contact us today.