When it comes to keeping your air conditioning running, it is a pretty important task, especially here in Texas. A great way to make sure your system is able to run effectively this summer is through prompt professional services like ours. If you don't need repairs at this moment, you may still need service to keep your system running efficiently.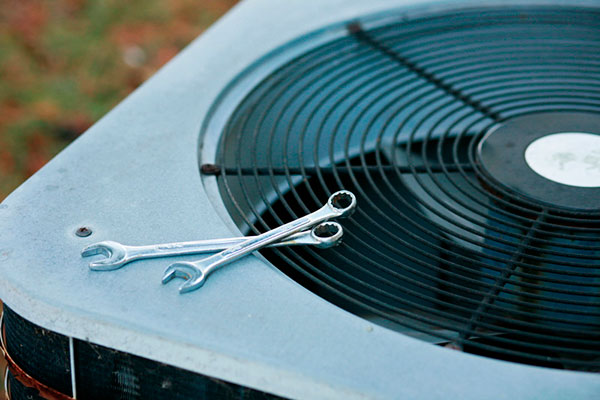 Let us ask you this question, have you scheduled your air conditioning tune-up in Missouri City, TX yet? If not, you may think it is too late to do so. Maintenance is a springtime service, right? Believe it or not, it isn't too late!
Late Maintenance is Still Worth It!
When it comes to scheduling a tune-up for your air conditioner, we want you to know that late is always better than never. All too often, people think that there once they miss scheduling their maintenance service in spring, they should just pass it over. The problem is that it is going to create bigger problems in the future.
There are benefits that you can still enjoy even when you get that tune-up later in the year including:
Maintained energy efficiency: Even late maintenance is going to help you, well, maintain a better level of energy efficiency for your air conditioner than it would provide without a tune-up. If you don't schedule your yearly tune-up, you can lose up to 5% of your efficiency.
Fewer, more affordable repairs: Yearly tune-ups address a myriad of small potential issues before they escalate into full-blown repairs. For example, a loose screw that is tightened won't come out and create damage within your air conditioner. What's more, if and when repairs dod pop up down the road, maintenance is going to keep them more affordable.
Better operation: As you may have guessed, maintenance is going to help improve the operation of your air conditioning system. By improving energy efficiency and reducing the chances that your AC will encounter repair needs, a tune-up is going to seriously help your system operate more effectively than it would with unaddressed issues.
Longer lifespan: Fewer repairs and better operation add up to reduced wear and tear on your system. Ultimately this helps to extend the lifespan of your air conditioner. And trust us when we say that a longer time span between system replacements is a great thing.
Our Team Can Help Keep You Comfortable
When it comes to air conditioning maintenance and other services, you want to make sure that you contract your services from a team that knows what they are doing. The technicians at Fresh Air, LP is going to be the ones you can rely on for maintenance, repairs, and more. We guarantee that we can keep you comfortable when it matters the most. Our professional team members are some of the best in the business and every one of us works hard
When Quality Matters, contact Fresh Air, LP Providing offers top-tier HVAC services to Sugar Land, TX and the surrounding areas for over 50 years.