Temperatures may be on the cooler side right now, but you know as well as we do that summer is going to creep up on us faster than we realize. When temperatures begin to soar, you'll want to have the peace of mind that you are equipped with an efficiently and effectively working AC system in Missouri City, TX.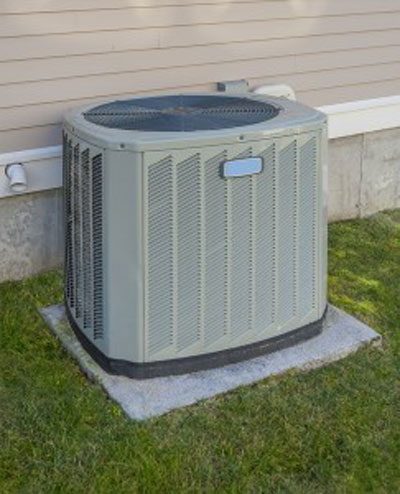 If you barely made it through last summer without your AC system breaking down, or if you had to make multiple repairs on it throughout the year, then it's certainly time to consider an air conditioner replacement/upgrade. It's also important to remember that keeping up on maintenance is key to helping your air conditioner last longer.
But no system lasts forever, and yours may definitely show you some indicators that it's ready to be replaced—so what some signs you should watch out for?
It Is Over 10 Years Old
Typically, a well-maintained AC system will last about a decade before its performance begins to naturally decline. Sure, an air conditioner replacement is going to cost more than repairing your system—again. However, repair costs add up.
Not only that, but as your system ages, its efficiency begins to decline. This leaves you paying more month-to-month than you should have to in order to achieve the cooler temperatures you desire. Investing in an upgrade to a more efficient air conditioner means saving money, in the long run.
You Are Frequently Calling for Repairs
It's no secret that you may need a repair or two to your air conditioner throughout the years, even if it's maintained properly. However, if you find yourself calling for repairs every few months, then something is wrong that goes beyond typical wear and tear.
If your next repair is going to cost half of what it would to buy a whole new AC system, then you can probably save a lot of money by replacing the system instead. It's simply a more cost-effective choice.
Your Energy Bills Have Skyrocketed
Have you noticed a significant increase in your energy bills than you were previously paying to cool your home? This is a sign that your AC system isn't working as efficiently as it once was. If you're paying more than you were last year, or if you find that you're paying more than your neighbors are despite comparable use, then chances are it's time for an upgrade to a higher-efficiency air conditioner.
Your Home Feels More Humid
To truly combat high moisture levels within your home, we advise that you invest in a whole-house dehumidification system. Although not nearly as powerful as a dehumidifier, your AC system naturally removes some of the moisture from the air as it runs. Therefore, in the absence of a dehumidifier or a problem with your existing dehumidifier, increased humidity could be a sign that your air conditioner isn't performing as it should.
One of the most common questions our professionals at Fresh Air, LP receive in regards to air conditioning installation is in regards to cost. This is dependent on many factors—please call us using the number above, or fill out our contact form today to learn more!