If we didn't already know how rapidly our weather could switch on us, the recent weeks have certainly solidified that fact in our minds. When it is 60 one day, and then 80 the next, many of us are going to suddenly be very very aware that we need to be able to have our air conditioners up and running at the drop of a hat.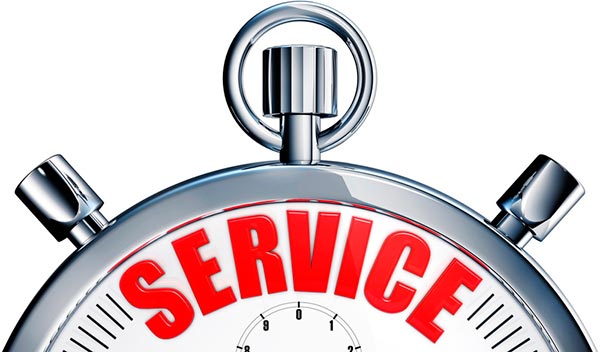 So we have a question for you: when you switched your air conditioner on this last week, were you able to do so with confidence? Or were you a bit worried that you might have a problem in your system that could leave you without the cool air you needed? If you aren't 100% sure about how well your AC can do its job, you may need to take a moment to think about scheduling service for your system
Key Air Conditioning Services for Spring
Spring is here and you are going to be using your air conditioner a lot more often. To ensure you can do this without worry, you should think about scheduling AC maintenance or an air conditioning repair in Rosenberg, TX. The question is, which one should you schedule?
When to schedule maintenance
We always encourage people to schedule maintenance services at least once a year if you have a central AC system. If you have a heat pump, you'll need maintenance twice a year, once to prep for cooling season and the other for heating season.
If you haven't already scheduled maintenance for your cooling system and it has been a year or more since your last tune-up, it is time to reach out to the pros for this service. Regular maintenance is going to help your AC system operate more efficiently and will reduce your need for repairs too.
When to schedule repairs
Even if you schedule a yearly maintenance appointment, you will eventually need repairs for your air conditioning system. With maintenance though, you should only need them every few years rather than yearly.
So how do you know that you need to go a step further than your yearly maintenance service and schedule an appointment for an AC repair? Be observant and watch out for warning signs like loud noises (hissing, rattling, clanging and screeching), reduced airflow, and reduced cooling power. These are indicators that your system needs some extra help.
Schedule AC services with professionals
The key to remember is that, whether you are scheduling an AC maintenance service or an AC repair service, you should only have a professional do the job. Handling a central air conditioner or a heat pump is never a job for an amateur, it is only something that a trained, certified individual like the technicians on our team should be allowed to do.
Whether you want to make sure your AC is up to the task of keeping you cool, or you need to address a problem that your system is struggling with, you can count on us to get things working right. Contact Fresh Air, LP today.