You are smart when it comes to your home comfort systems. It isn't overly chilly just yet, but you know that cold front is on its way any day now. You want to make sure you won't go a day in discomfort so you took your heater for a test drive one night since it hasn't been run since sometime in late February.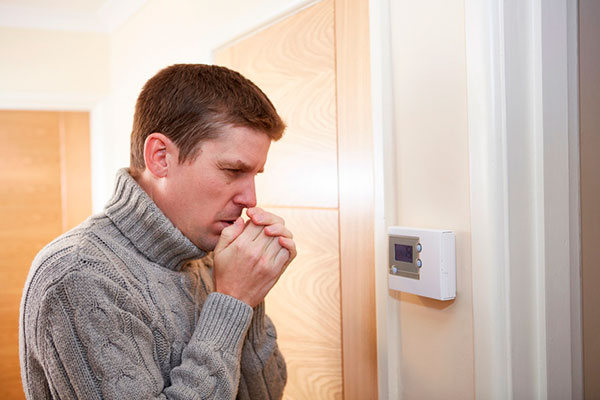 That is how you noticed that strange noise and picked up on the fact that there didn't seem to be any warmth in the air being blown out of your vents. Not to worry because you can call the team at Fresh Air, L.P anytime to get your heater back into tip-top shape. However, you start doing the math and end up wondering if you should be calling about a repair or a heater replacement in Houston, TX.
If you aren't sure whether it is time for a heater replacement yet, we can help you figure it out and get set up with a great new system.
You may be in a predicament if you find you can't decide between a repair for your heater or a full replacement. That's something we can easily help with. Here are some factors to consider that will help you discover if your heating system might be about to bite the dust:
It's Age
Is your heater 10 to 15 years old? If the answer is yes, it is likely you may need a replacement. There is a chance that if it has been well-maintained and is under 15 years old it can still be repaired. However, you will want to discuss the possibility of a needed replacement with a professional.
It's Ability To Produce Heat
If your heater is still producing heat but doing so sporadically, you may still be able to repair it. If, however, it isn't producing heat and you've checked the pilot light or (in the case of a heat pump) refrigerant levels, you may need a replacement. A heater that has lost the ability to do its job should be retired and replaced by a new energy-efficient unit.
It's Repair Costs
Yes, the number of repairs on your system actually do indicate whether it needs to be replaced or not. When you schedule a visit from a professional technician and the cost of repairs for your heating system for the year adds up to half of the cost of a replacement, it means your heater needs to be replaced.
Schedule Your Replacement Today
Based on some of the indicators listed above, you may have realized that you do need to replace your heater. If that is the case, make sure that you schedule this service with the professionals such as those at Fresh Air, LP We have the tools and the experience you need to help you get situated with a new heater that best suits your needs, and we will get it sized and installed properly the first time around.
Schedule your heater services with Fresh Air, LP today and enjoy the home comfort you deserve.