Temperatures have only just begun to give us some reprieve, and we're already talking about heaters?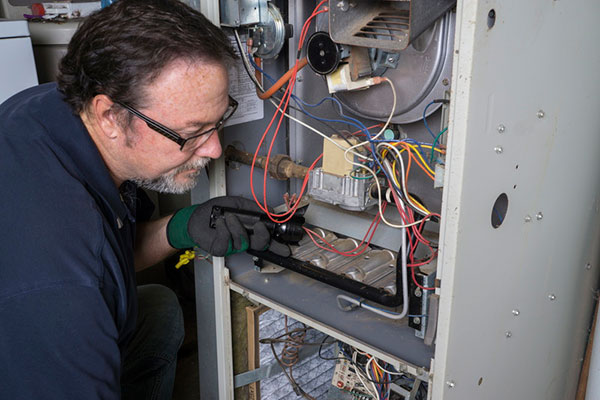 Okay, so it's true that we don't suffer from chilly temperatures in the fall and winter like other parts of the country do, but that doesn't mean we don't have a need for sufficient heating in Houston, TX. But the only way to ensure that your heater works as efficiently, effectively, and safely as it should throughout the years is by scheduling regular maintenance for the system. And no, it's not too early to do so.
Prevent Breakdowns
One of the biggest reasons to have heating maintenance done on a regular basis (once a year) is to reduce the risk of your heating system failing on you during one of the coldest days or nights of the year. The strain put on your heater during this time of year can cause it to abruptly fail, if it's overdue for a tune up.
Sure, you can call for repairs, but during high heating season emergency periods you might find yourself waiting for an uncomfortable stretch of time. Leg regular maintenance from a pro eliminate this concern, and provide you with a peace of mind.
And it's not just big heating system emergencies that maintenance prevents—it's smaller repair needs as well. In fact, about 85% of the repairs that a heating system might need throughout its service life are actually preventable, thanks to annual system inspections. Locating places where problems can crop up is an important part of heating maintenance.
Save Energy
The average regularly maintained heating system will save 25% on your heating bills, versus one that misses its routine maintenance session. The cleaning and adjustments that happen during maintenance relieve stress on the components of the system so it lives up to its energy efficiency rating, and keeps you from spending more on winter heat than you should have to.
Help Your Heater Last Longer
Customers ask us what the most expensive repair their heater might need throughout its lifespan. Well, to be frank, replacing it! You don't want to be forced into a premature heating system replacement years too soon, and a tune-up is your best defense against this possibility. A heater that never receives professional maintenance will likely only last half of its manufacturer-granted expected lifespan.
Keep Your Home and Heater Safe!
This is one of the most important tips we can put up here, especially if you have a gas-powered heater, such as a natural gas furnace. These aren't inherently dangerous systems, however, without the care of experienced and licensed professionals, they can become dangerous. For the sake of you and your family, never miss maintenance for a gas heating system.
These benefits and more are what you can count on when you enroll in a maintenance program with our team. In addition to 24-hour priority service, our maintenance program enrollees receive a quality labor warranty of 30 days as well as a discount on replacement parts.
For quality heating services and more, contact Fresh Air, LP today.