Christmas may be past but that doesn't mean it is too late to give yourself and your loved ones one last gift. If you have an old, faulty heater in your home, you absolutely should look into an upgrade to wrap up this year and kick off the next one in ultimate comfort.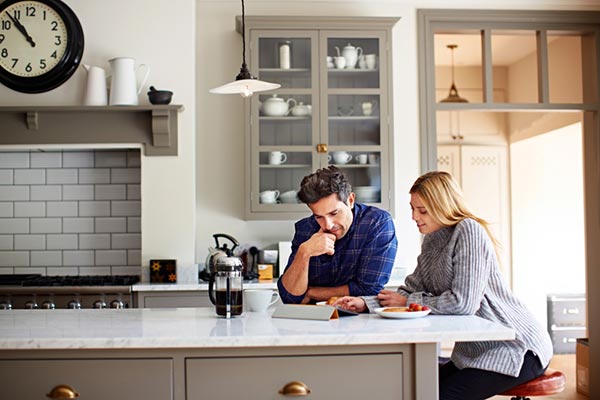 When you are choosing your next Houston, TX heating system though you don't want to make the decision without knowing all your options! Choosing the one that looks the most similar to your previous heater may not be the right choice. To help, we've provided some guidelines that will give you extra information on how to choose your next heating system to ensure it is the best fit for your home.
Tips For Choosing Your Next Heater
We don't want you going into a big decision like a heating system installation without all the information you need. Check out these tips to help you get through this process and make the best decision for your home.
Make sure it is time for a new heater. You don't want to replace a heater that could serve you for several more years with a professional repair. Make sure that it is really time to say goodbye before moving forward. If your heating system needs frequent repairs, is between 12 to 15 years old, and can't heat your home anymore, you likely are in need of a new one.
Know what your options are. There is more than one type of heating system out there! Knowing your options can help you select a unit that is an even better match for your heating needs. Your options include:

Furnaces: Powered by natural gas and electricity or only electricity, these are powerful heating systems that are sure to keep you warm.
Heat pumps: Using refrigerant, heat pumps can pull heat into your home in winter or pull in out in the summer. This is a year-round solution for your comfort.
Ductless systems: Ductless systems or ductless heat pumps are great for anyone looking for a whole-home solution that doesn't require ductwork.

Consider your heating needs. When choosing a heating system you need to make sure that you select the one that meets your needs best. For example, if you have an AC and heater that are both about to give out, a heat pump can be a great option. If you need a heater that offers custom comfort options, ductless systems or heat pumps could be a good choice. If you are in an area that can sometimes see freezing temperatures, a furnace might be the best choice for your home. You want to select the option that meets your needs best so you can enjoy the best comfort possible.
Schedule your service with a professional technician. Need a new heating system installed in your home? If you want this to go off without a hitch, you will want a professional technician to be the one to perform your replacement and/or installation. Come to our team for expert service when you are ready.
When you need expert heating system services, come to Fresh Air, LP We employ NATE-certified technicians who are properly trained on how to install a variety of equipment types.