Are you looking to install a new HVAC system in your home, but don't have enough space to accommodate a centralized system? You may be happy to hear about ductless systems. These units are becoming popular in homes, with some homeowners saying they're the best.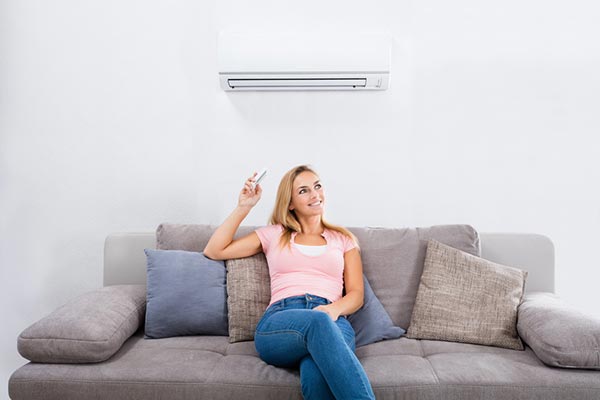 Ductless systems are smaller, highly effective, and much easier to install compared to traditional duct-based systems. Also known as ductless mini split heat pumps, these units guarantee you energy efficiency and effective temperature control.
This blog post will try to answer some of your questions about these systems, including the benefits of installing ductless systems in Rosenberg, TX.
What is a Ductless System?
A ductless system is an air conditioning and heating system that doesn't use ductwork. It delivers cool air to rooms through wall-mounted air handlers instead of floor registers or vents connected to ductwork.
Ductless systems can be installed in just one day with very little disruption to your family life. Your system will have an outdoor unit and multiple indoor units that you can control with a wall-mounted thermostat along with remote control.
Benefits of Ductless Systems
Ductless systems are different from traditional centralized systems. Here are some benefits that come with the installation of this system.
Improve Indoor Air Quality
Many traditional HVAC systems use ducts to circulate air through your entire home. While they do a great job, their ducts can also become contaminated with debris, bacteria, and allergens. These unpleasant particulates get blown into your living space any time you switch on your system.
Installing a ductless system eliminates these risks by circulating air directly into each room of your house via the air handler. This can help to improve your air quality by removing the problems that dirty ductwork can create.
Custom Comfort
Ductless systems are also customizable. These units come with air handlers that you can install in certain rooms or spaces. These air handlers can be run individually or simultaneously, allowing you to get the comfort you need exactly where and when you need it.
Lower Energy Usage
Ductless mini split systems use less energy than some systems. Since individual zones are installed in chosen rooms, you can turn them off when they're not in use. This is not only great for your budget but also for the environment.
Easier Installation
The unique design of ductless systems makes them easier to install. You don't have to worry about tearing out or rerouting any ductwork. All you need is a few compact units that can sit anywhere in your home and space to drill a three-inch hole to run connecting conduits through.
Saved Space
Because of their compact size, ductless systems are great if you live in a small apartment or older home that doesn't have space for ducts. Instead of having an entire central heating and cooling system you can distribute ductless air handlers throughout your home, saving space.
A ductless system can offer many benefits over larger home comfort systems. If you're interested in installing one, we can help you decide if it's right for your home.
Contact Fresh Air, LP to schedule your system installation today!