We are well into fall, and even though our temperatures don't dip as drastically low as they do in other parts of the country, we still have some pretty cold weather to contend with! That being said, the time to schedule Katy, TX HVAC maintenance for your heating system is now! This is a service that should be scheduled on a yearly basis, or biannually if you're using a heat pump system.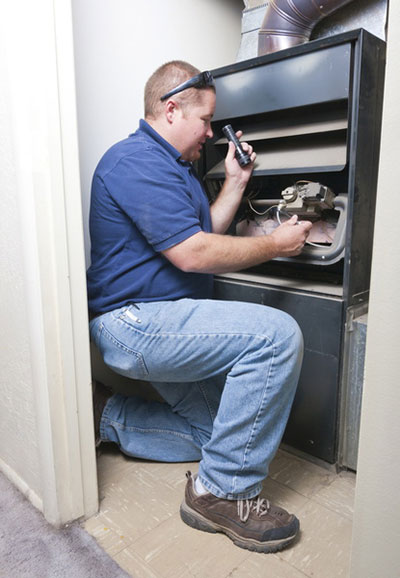 There are some basic maintenance tasks you can handle on your own when it comes to your heater. For example, you should change your clogged or dirty air filter every 1-3 months. However, full system maintenance that actually makes a difference in the performance and functionality of your heater requires the assistance of a professionally trained heating technician.
Can I Skip Maintenance Just This Once?
This is probably among the top 5 questions we get as HVAC professionals, and the answer is always going to be, "no." Maintenance isn't just a luxury service for heaters. Skipping maintenance even one time makes it far more likely that you'll have cumulative problems over the years. There are a variety of benefits to staying on top of your regular maintenance sessions, such as:
A More Reliable Heater: This is pretty much the biggest benefit of routine heating system maintenance, since your heater is a lot less likely to suffer from a major operation problem over the winter, as long as you keep up on this service. During your maintenance appointment, our technicians comprehensively inspect your system to locate places that wear and tear might lead to premature breakdowns.
It's also during your maintenance appointment that we will make any necessary adjustments as well as recommendations for repairs. When your heating system is well-maintained, you'll have the confidence you need to move into winter without needing to make any emergency calls due to a sudden heater breakdown.
Increased Efficiency: Over the years, as your heater accumulates more wear and tear, it creates strain on the components within. This eventually causes higher energy bills as your heater tries to overcome the stress. If you stay on top of your regular maintenance, though, your heating system should be able to retain about 95% of its efficiency rating throughout its entire lifespan.
A Longer Lasting System: Speaking of your heater's lifespan, depending on the model and how well cared for your heating system is, it should be able to last a decade, or maybe even two. However, without professional maintenance, this won't be the case. Routine inspections and checkups help your heater give you the most for your money, including an optimal ROI. Additionally, you'll have fewer detrimental repair needs, which will help your heating system last longer as a result.
More About Maintenance
As we said, only a trained heating professional should be trusted to manage the variety of tasks that come with heating maintenance. This includes jobs like inspecting the motors and electrical components of the system, and cleaning coils or any moving parts. You can rely on our professional technicians to provide your heating system with top quality maintenance each year—or, as we said previously, twice a year if you have a heat pump.
For quality air conditioning and heating services throughout the Sugar Land area and beyond, contact Fresh Air, LP today.