It might feel like winter ended one day and spring started the next. We went from cool weather to warmth and rain with the snap of a finger! With that said, it is pretty nice to be able to enjoy some warmth and sunshine again. When it isn't raining, a lot of us have been trying to get outside to make the most of the springtime shift.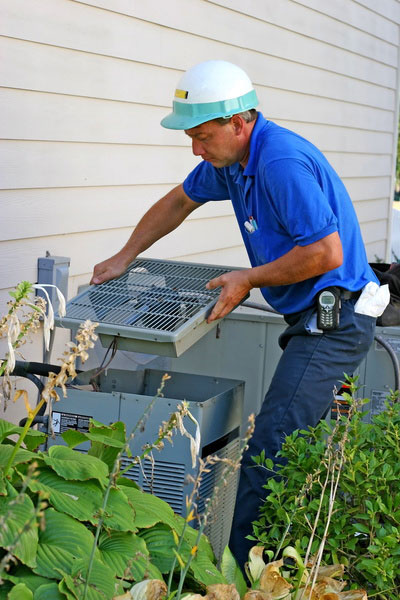 While the weather is relatively pleasant now, we do want to make sure that you are prepared for when the softer warmth of spring gives way to the sweltering summertime temperatures. And when we discuss you being ready, we actually mean your air conditioner.
Now is the best possible time to make the most of the spring season and help your HVAC in Cypress, TX by getting the jump on your AC maintenance. Here are some reasons why.
3 Reasons Why Now is the Perfect Time For AC Maintenance
There are several reasons that you should get the jump on scheduling your yearly air conditioner maintenance service ASAP. Here are a few that we think you should know about.
1. Easier Scheduling Possibilities
The later it gets into the cooling season of the year, the more in demand HVAC technicians will be for bigger services like AC repairs and even replacements. When you reach out now for an AC tune-up during spring while things are a little bit slower, it means that you should have an easier time scheduling a visit from one of our professional technicians to look at your system.
2. Benefits for Your AC
It is all well and good to say that now is the perfect time for AC maintenance but you should also be able to understand why you want to schedule maintenance in the first place. There are a lot of benefits for your air conditioner when you get a yearly check-up. These include reduced repair needs, better energy efficiency, improved operation, and maximized lifespan. Maintenance is also less costly than just waiting for repairs to pop up too!
3. No Lost Cooling Time
Last but most certainly not least on the list of reasons to get AC maintenance soon, is because getting this out of the way now means you won't have to struggle through being without your air conditioning system when you really want to use it. If you schedule a tune-up now, you won't have to worry about being without your cooler because you likely aren't using it just yet. This is far better than the alternative of waiting until summer kicks into high gear and you are sweating while your AC is off during a maintenance check or repair.
We Will Keep Your AC in Top Shape
Whether you choose to schedule your air conditioner maintenance now or later, we will be available to help you. Our team of HVAC professionals is trained and ready to perform maintenance and provide repairs or replacements when they are needed. Don't risk your comfort by calling in an amateur–trust us to keep you cool.