There is a hint of spring in the air as temperatures have begun to nudge towards the high 60s and the sun has started to make longer appearances. It is a great sign that warm weather is around the corner and most of us are ready to enjoy that sunshine!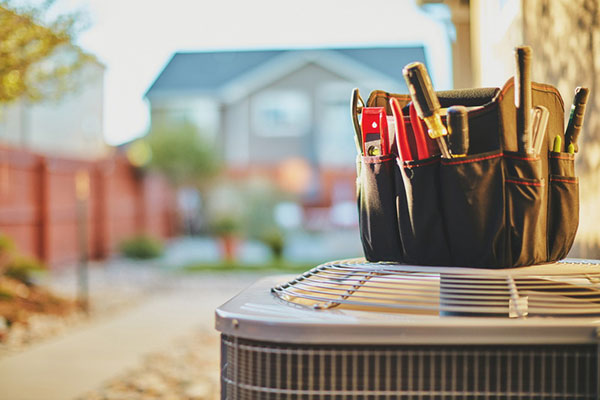 Before the thermostat starts to really rise though we want to make sure that your home is ready for the summer season too. Your HVAC in Katy, TX sees a lot of use throughout the year but never so much as it does when you need it to cool your home during the sweltering summertime. And we are sad to say that eventually that use does add up and lead to the need for a system replacement.
Thankfully, now is one of the best times to get an air conditioner replacement and we can tell you why.
Do You Need a New AC System?
First, let's discuss how you know your air conditioner needs to be replaced. After all, this isn't a cheap service and it would be aggravating to get a replacement for a system that just needs repairs. Indicators it is time for an upgrade include:
Airflow: There is little to no cold air coming from your AC even though your ductwork is clean and clear.
Energy Use: You're energy bill is far too high and your comfort doesn't match the price tag.
Age: AC units are built to last up to 10-15 years. Anything past this should be replaced.
Refrigerant: If your system uses R-22 refrigerant you should get it replaced soon as this solution is no longer in production. The new R410A cannot be used in a cooler that was built for R-22.
Why Now?
So if your air conditioning system needs to be replaced, there is no better time than the present to get this taken care of. We aren't just saying this either, now really is a great time to schedule your system upgrade. Here are the reasons why:
You aren't using your system yet. You don't want to wait until it is the middle of summer and you are in desperate need of cooling power before you have to replace your system. Our team is timely in our repairs but replacements still take time and that time will be spent without any cool air!
You are less likely to need to wait. Jumping onto the task of getting your AC system replaced before the heat rolls in means you are more likely to get this service taken care of faster because there aren't as many people requesting this service during springtime.
Get ahead of refrigerant changes. Like we mentioned above, R-22 refrigerant is on its way out. This refrigerant is no longer being produced so if you need a recharge, it will only get more expensive and will eventually become impossible. Getting your system replaced with one that uses R410A refrigerant saves you time, money and trouble.
When it comes to replacing your air conditioning unit, you don't want to wait until you are without comfort to get the job done. Get ahead of the game and schedule your service today!