Air conditioning systems sustain a great amount of wear and tear through regular use. If you're in a warmer climate like ours, your system will accumulate even more wear and tear.  This is one of the reasons that you should remember to make sure that your AC gets expert service so it can function its best.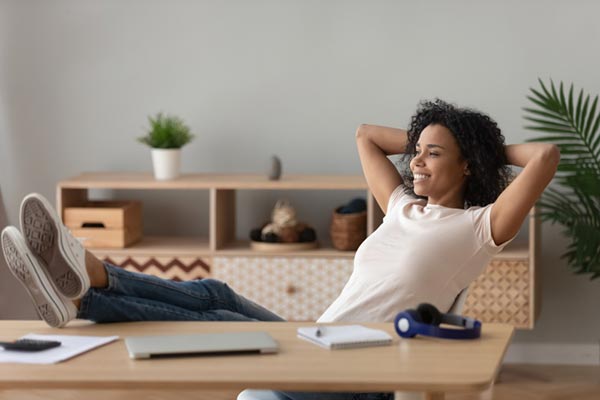 Regular inspections ensure that potential issues can be caught and fixed before turning into something much more serious–hence why annual inspections are recommended. Regular maintenance also ensures that AC systems can continue working at peak performance for a longer period of time.
Because of the required expertise and equipment needed to handle air conditioning repair and other air conditioning-related issues, it's best to schedule an appointment to have your air conditioner serviced by a professional. Here are the top four reasons we recommend scheduling an appointment:
4 Benefits Of Getting Ac Maintenance Now
Curious if maintenance is worthwhile? Here are four reasons to book your tune-up today:
1. You are more likely to get your desired time slot. Appoinments with an AC professional often book fast. Booking an appointment in advance gives you the ability to select a time and day that works best for your schedule. If you wait until there's an issue with your air conditioner, you may find that you can't get an appointment right away and you're stuck taking the first available option- which could be days away or at an inconvenient time. It's always best to have your air conditioner serviced before it turns into an emergency issue – Texas summers without air conditioning are brutal.
2. A properly maintained AC is more energy efficient. An AC that is serviced annually will run better and more efficiently, which reduces your monthly energy bill. Air conditioner filters need to be replaced every three months and coils need to be cleaned. Dirty filters, coils, fans, or other components can force your AC to work harder. The harder it runs, the more energy it uses to operate and you'll see that reflected on your bill. Lower your energy bill by booking an appointment to have your AC maintained.
3. A tune-up ensures your air conditioner runs better and lasts longer. Regular AC maintenance is needed to keep your air conditioner running cold. There are several reasons why your AC might not be working as well as usual. Maintenance can find and address a majority of the issues that would hinder the cooling process. Some problems are an easy fix for a professional, while others may require more extensive work and special parts. A modern air conditioner usually has a lifespan of 10 to 15 years, with most warranties covering repairs and replacements for 10 years. Have your's serviced to maximize the lifespan.
4. Scheduling an appointment before things get hot reduces the risk of repairs. An AC check-up is done to make sure everything is working as it should. If there are minor issues, a professional will catch them and address them before they turn into an expensive repair. If you've had your AC serviced for the year, you can rest easier knowing there won't be any unexpected surprises.
Ready to book an appointment for air conditioning maintenance in Sugar Land, TX? Contact Fresh Air, LP to get started.