One of the best ways to know if you should upgrade to a new air conditioner is to have a professional come out and provide a comprehensive inspection. How do you know you need to do that, though? It's not always that easy.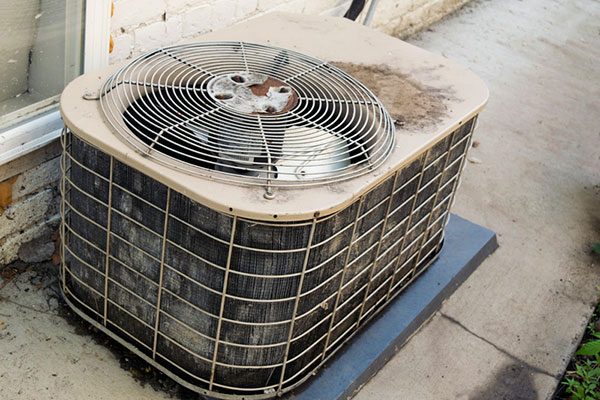 In some situations, you may feel like your system needs immediate help because it is no longer working. Other times, small things are beginning to add up. Whatever the situation, don't wait to call for help. With the help of a professional, you can get your system assessed to see if you'd benefit from an AC replacement in Sugar Land.
6 Signs That You Need an AC Upgrade
There are a number of potential indications that it is time to upgrade your air conditioner. Some of them include:
It's old: If your air conditioner is more than 10 to 15 years old, chances are good it is no longer as reliable as it could be. It may also be inefficient. That means it could be costing you more money to keep it running. If your system is older, an upgrade may be better than trying to repair it. You may notice that your energy bills are on the way up when this starts to happen. If you are paying significantly more without turning down the temp, this could be due to inefficiency factors in older systems.
Repairs are too expensive: Over time, the components of your air conditioner will wear done from consistent use. Parts may begin to scrape against each other, or wires could become frayed. When this happens, repairing the system may become too expensive to justify. If it costs the equivalent of half of the price of a new system, then replacing the system may be the better option.
It's unreliable: In some situations, your air conditioner may become unreliable. It may turn on and off often. You may feel like it just does not cool the home some days as much as it does other times. An air conditioner that can't operate effectively anymore is one that should be replaced.
It cannot keep up with demand. Some homes have an air conditioner that is too small for the demand of the homeowners. Other times, the system is aging and is no longer efficient enough to meet the extensive needs of the home. Don't bother keeping a system that can't keep up anymore.
You're calling your technician too often. Though repairs may not always be super expensive, you may find that you have to have a technician out often. If this happens more than one time a year, it can add up quickly and become too expensive to keep repairing.
If there is a problem with your air conditioner that is seriously undermining its ability to keep your home cool, then a replacement is your best option. Make sure to work with a team of professionals like ours to ensure the job is done right.
Contact Fresh Air, LP today to book your air conditioner replacement. We work with all types of systems.