Recently our weather may have seemed hell-bent on chilling us to the bone. Thankfully though things are starting to warm up again. We are enjoying some hints of springtime warmth and reveling in the feeling of thawing out. Before the temperatures really turn up though we have a question for you: Is your air conditioner ready to take the heat?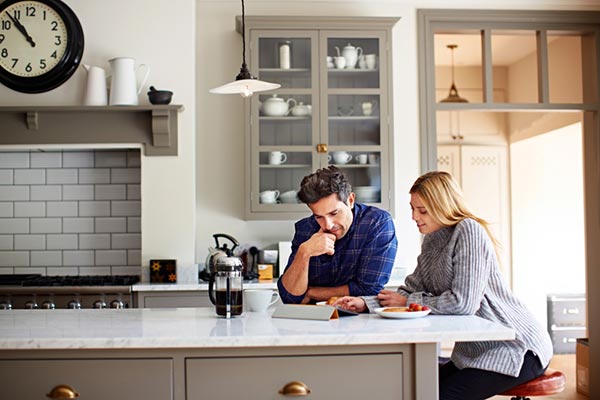 If you barely made it through the last cooling season, chances are that you may need to consider getting a new air conditioner in your home. We can provide you with expert AC installation in Sugar Land, TX–all you need to do is figure out which air conditioner you want to have installed.
What to Consider When Choosing an AC Unit
When it comes to choosing a new air conditioner for your home you're not going to be alone. We are here to help you select the best unit possible. However part of that is making sure that you are educated about your own home comfort needs so you know which options are the best fit. here are some of the factors that you should always remember to consider when selecting a new cooling system.
Sizing: "Sizing" refers to the square footage of space you are going to want cooled off on a hot summer day. If you purchase an air conditioner that is too small or undersized it is going to work a lot harder to try to keep your home cool. That doesn't mean that you should get one that is oversized–this can lead to short cycling and a shortened AC lifespan. Make sure you select a unit that has the ability to cool the appropriate amount of space in your home and then reach out to a professional to get it sized perfectly.
Available space: How much space do you have for the physical unit itself? If you have more than enough space for a central AC unit then you have the ability to choose from whichever system you would like. However, if things have been pretty cramped inside and outside your home it may be time to consider a smaller system such as a heat pump or even a ductless system.
New expectations: What exactly are you looking for from your air conditioner? Are you looking for a system that's going to cool the entire home evenly? Or are you looking for something that offers more customizable options? Having these expectations in mind can help you determine what might be the best choice for your next AC system.
Whether you want a central AC system or a ductless heat pump system installed in your home you should always reach out to a professional to get the job done. The team at Fresh Air, LP can provide top-tier installation services. Our technicians can even help make sure that you are selecting the best possible air conditioner to meet your comfort needs so you can enjoy a cool home this summer.
Come to the team at Fresh Air, LP for quality service. Contact us to schedule your appointment.