How much do you know about the ductwork in your home? Probably not a whole lot, and we wouldn't expect you to. After all, they're hidden from view for a reason. You shouldn't have to think about the state of your air ducts too often. But every now and then, they will require a bit of attention. You certainly don't need to know all the ins and outs of your ductwork, but there are a few things we think you should be aware of if you're at all concerned about the quality and efficiency of the air being transferred through them.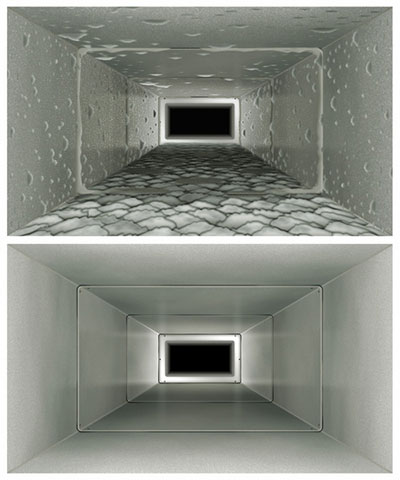 Professional Sugar Land, TX air duct cleaning is a way to clean out the ductwork that air moves throughout each and every day. We do think it's important to get this on your schedule, for a few reasons that we've highlighted below.
Improve Your Indoor Air Quality
The main reason homeowners schedule professional ductwork cleaning is to improve the quality of their indoor air. Yes, your HVAC systems have a filter. You might even have additional indoor air quality systems in place. However, this filter and the other products are placed at the return duct, where air first enters the air ducts. The rest of your ductwork is left to fend for itself, season after season and year after year.
Allergens, irritants, germs, dirt, and other debris can get into the air ducts by other means—through cracks in the ductwork, from the vents, or even from years of sitting untouched. Professional duct cleaning requires a trained technician to completely suck out the dirt, eliminating allergens and germs that can make their way into your home.
Help Your HVAC Systems Work Better
All the dirt and debris that's very likely in your air ducts right now can be interfering with the operation of your air conditioner or your forced air heating system. Efficient and effective HVAC systems cool or heat the air and then blow it back out to the rooms of the home via the most direct route—but dirty and clogged ducts can cause friction that slows down the air.
If your ductwork is dirty, you may very well be paying more to heat or cool your home than is actually necessary. Worse even is that your ductwork could have major leaks, and you might need a professional to determine whether the ductwork requires repair or replacement.
Beware Duct Cleaning Scams
Here's the thing—duct cleaning is important. But, there are some unscrupulous companies out there that will try to convince you that you need the service a lot more often than you actually do, or won't tell you how to resolve your indoor air quality by other means.
Your ductwork should be cleaned every few years, and there are products that can otherwise help with your indoor air quality, such as UV lights, humidifiers and dehumidifiers, and high efficiency filters. If you have any questions, our team is more than happy to help!
Contact Fresh Air, LP today for superior indoor air quality services and HVAC care.