Have you ever thought about what might be floating around in the air in your house? If not, it might be time to start taking it into consideration especially if you've been noticing that you have more problems with your allergies or other respiratory issues as of late. You may be struggling with poor indoor air quality as a result of too much build-up collecting in your ductwork.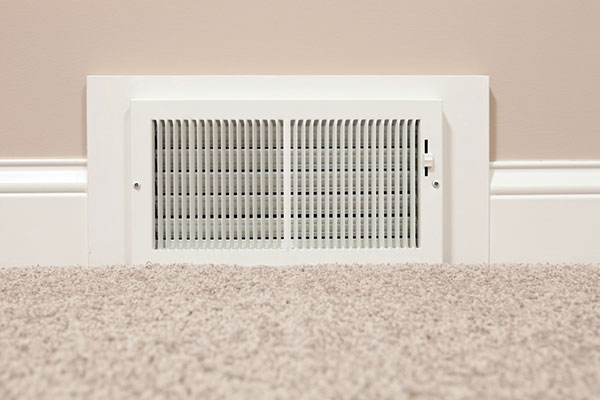 Your ductwork can collect a level of build-up that can impact your overall comfort. Our team wants you to be able to enjoy an optimally comfortable home so we make sure to take your indoor air quality into consideration with everything we do. That is why we provide air duct cleaning to help address any indoor air quality problems.
The Role of Your Ductwork in Your Home Comfort
Your ductwork is the pathway that all the air your HVAC produces travels through. That means that anything that is left sitting in your ductwork is going to be blown into your home whenever you run your air conditioner or heater. Dirty air is going to be a lot harder to heat or cool so if your ducts have a hefty amount of build-up in them it will impact your air quality negatively. Likewise, clean ductwork is going to be helpful in providing you with clean, steady, comfortable airflow.
What Can Hide in Your Ductwork
So what might be hiding in your ductwork that can impact your home comfort level? The following airborne contaminants may be settling in your ductwork and, ultimately, in your home.
Dust
Dirt
Fur
Hair
Allergens
Viruses
Pollen
And more!
However much of these contaminants have collected in your ductwork, they can impact your home comfort negatively, unless they are removed.
How Duct Cleaning Makes a Difference
Our team is proud to provide air duct cleaning in Sugar Land to the many residents in the area. We provide this service because it allows us to effectively clear away the built-up debris that has collected in your ducts. When we do this it means you'll enjoy stronger airflow and cleaner air overall.
Let's be clear though, duct cleaning isn't something that should be done by anyone other than the professionals. Amateurs are going to run the risk of dumping dirt in your home and causing damage to your ductwork that will lead to more expensive repairs! A professional technician from our team can use the right tools to get the built-up debris out of your ductwork without making a mess or harming your ducts.
Oh and good news: duct cleaning isn't something you need all the time. Dust motes and other contaminants in your air take time to build up in your ducts enough to create problems. This is good news for you because it means you only need duct cleaning every few years.
Reach out today to set up a visit from a technician in Sugar Land to clear out your ductwork today. Contact the team at Fresh Air, LP for expert service.